Become a Crew Member.
At Keystone Kidspace, we call members our Crew, and we want you to join the fun! Keystone Kidspace is your space. We put out awesome tools, materials and equipment and you'll have the chance to tinker and join in. We've designed it to be a place where we make things come to life–together.
Buy Membership
Become a Test Pilot
How It Works
Using our "crew-based" model, a group of 4-8 visitors will have unlimited access to Keystone Kidspace for as little as $45 per month depending on your crew size. Each visitor will need to check in at the front desk and all minors will require a signed waiver.
Crew Perks
Visit as often and for as long as you'd like.
A parking tag for our permitted lot–making your experience more convenient.
Flexibility with friends and family. You can bring anyone you want as long as you stay within your crew size.
Early registration for all your favorite classes, courses and camps.
Crew Member-Only events and extra-special, secret surprises.
Flexible payment options - monthly & annual memberships available.
Reciprocal benefits at participating children's museums when you pre-pay for the year.
Explore with a Day Pass.
Come explore with us for the day! Our exhibits and interactive experiences are always coming and going-so each time you visit, there are new adventures in store. Check it out, give things a spin and get a feel for the fun. You'll want to come back, again and again.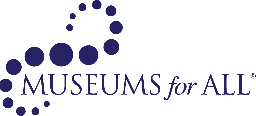 We participate in Museums For All which provides reduced admission for families who receive SNAP benefits. Show your EBT card to receive reduced admission. Must be purchased in person.
Buy Day Pass
How It Works
We want everyone to have the opportunity to check out our space and see what we are all about! Day passes are perfect for families who are new to Keystone Kidspace or are only visiting the area for a day.
Subscribing to a Crew
Realize you want to be a Crew Member? (See, only one visit and you're already smarter!) If you sign up for a membership at your first visit, you can use your day pass toward the first monthly payment of a membership.
Three Ways to Visit
Day Pass
Single Payment
$10.00
per person
Access to all exhibits for 1 day.
Buy Day Pass
Monthly Membership
Subscription Payment
Starting at
$45.00
per month for 4 people
*Grow the size of your crew for an additional $5.00/month per person
*Minimum commitment of 3 months.
Access to all exhibits for all people in your crew* anytime
Advanced class & camp registration
Parking Tag
Exclusive events, programs and classes
Buy Monthly Membership